Hi, I'm Lynn Rinner!
I've been serving North County San Diego home buyers and sellers since 2008 when I started my real estate career.
Just as the market began one of the most significant downturns in real estate history, I seized the opportunity to learn everything I could about real estate and building lasting relationships with my clients.
Thirteen years later, I now combine the skills I learned in the beginning of my career with the brand power, tools, and international reach of First Team Real Estate to assist my clients in selling their homes for the most amount of money, in the shortest amount of time, with the least amount of hassle.
Passion for Real Estate
I work hard for my clients and their happiness is my only goal.
I have a 5-star rating as a Zillow Premier Agent and have multiple testimonials raving about the excellent service I provide. I have been a member of the San Diego Association of  REALTORS® Circle of Excellence recognized as one of the top 5% of REALTORS® in the county. And I have won multiple awards for high production and client satisfaction.
I am constantly striving to improve my skills and educate myself in new avenues so that I can provide even better service every single day with every single client.
I'm a California native, I grew up in Huntington Beach, and I spent most of my life in Orange County.  In 2003, my family and I moved to Oceanside and I fell in love with North County's gorgeous coastline and friendly people.
My two children are grown now, a son and a daughter, and they still make me very proud.  Being a mother has been the greatest joy of my life and there's nothing I look forward to more than being a grandmother when the time is right for my kids!
I started working for Marriott at 20 years old and learned the skills of excellent customer service.  I'm a graduate of Cal State Fullerton with a BA in English that I earned in my early 30's which opened the door to my marketing career where I learned many of the skills I still use to help my clients. And while I have great appreciation for the path that brought me to where I am today, being a REALTOR is, without question, the best job I've ever had!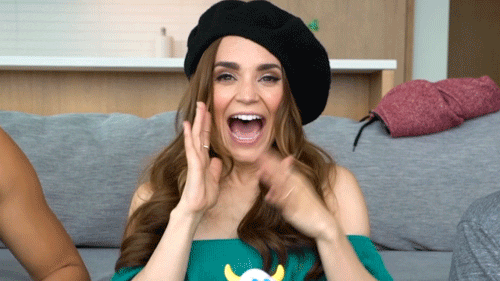 Core Values
Be kind.  Smile.  Help others.  Be responsible for yourself and take care of the people you love.  Be honest.  Do the right thing.  Work hard.  Play hard.  Be thankful for all that you have and you'll always be happy.
Any community attachments or service work you do – Honestly, I don't do enough of anything big… I help out a little here and there but saying that I donate monthly or buy Christmas for a family each year isn't enough to fill this gap… maybe when we get closer to the holidays we can put something together to promote Lifelines Adopt a Family.
Family
I married my bestie in 2018, we just celebrated our 3rd anniversary.  Kevin makes me belly laugh every single day, what's more important than that?
There's no one in the world I'd rather go out with, stay home with, or sleep next to every night.  I'm planning on keeping him for the long haul. 😍
I have two grown kids of my own and another that was a "gift with purchase" when I got hitched.  They are all amazing and I'm so lucky they're mine.  My son, Devon, brews beer for Stone.  He loves the science of it and of course he loves the perks, too.
He's incredibly smart, an exceptionally hard worker, and also very handsome. It's almost not fair to the other 29 year old men in the world.  My daughter, Kayla, is a tattoo artist in San Francisco.  She's one of the most creative people I've ever known.
She's also hilarious. I mean tears-running-down-your-face kind of funny.  Her creativity came from her grandmothers.  Her sense of humor? Obviously, from me!
Meghan is my bonus kid.  She's almost finished with esthetician school and is exceptionally talented with makeup brushes.
She has a huge heart and a kind soul.  She's "blossoming" as we speak and I can't wait to see who she becomes as she grows.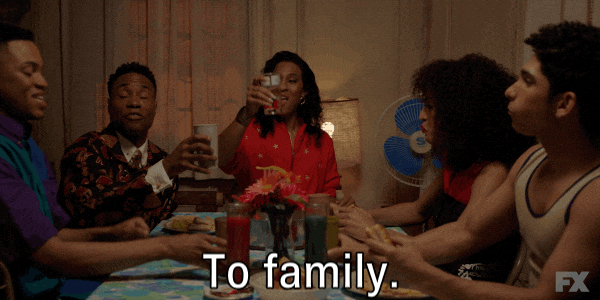 Hobbies
I love live music.
I've been to Stagecoach Music Festival for 10 years in a row before it was cancelled due to covid.  I'm a football fan and have been cheering for the "Washington Football Team" 🤮 since I was 4 years old when I lived outside of DC and watched games in the basement with my dad.
I broke up with the Chargers when they moved away.  I guess they probably broke up with me first 🤣  My first date with my husband was a Padres game.
So I guess you could say I'm a fan of spectator sports.  I like to golf, but only every 3rd or 4th hole.  It's more about the friends, the surroundings, and, of course, the cocktails.  I'm a beach girl and the beach is my happy place.
When I drive over the hill in front of my house and see the water, it always calms me.
Let's connect!
It's my number one goal to offer as much value to you as possible. If you are looking to sell your home and find your new dream home, then look no further!
Connect with me on social media, give me a call, and sign up below to get helpful info about real estate delivered straight to your inbox!